[sourceLink asin="" asin_jp="" cdj_product_id="PLJM-16214″ text="" url="" ]
What You Need to Know:
Welcome to the weekly gaming chart!
For the first time in a very long time, we have multiple titles still on the chart from the week before! With just an overall shuffle on the chart, 80% of the chart are repeaters! In fact, two stay in the same spot as the week before!
As for what's new, Assassin's Creed Odyssey debuted on the chart and Minecraft for the Switch came back. Where is everything? Find out below!
[recommendedPost post_id='239501′ url=" title=" img=" class='mt40′ widget_title='Previous Week Ranking']
<!– down
DOWN 
–>
<!– stay
STAY
–>
<!– up
UP
–>
<!– new
NEW!
–>
---
Call of Duty: Black Ops 4 (PS4)
[sourceLink asin="" asin_jp="" cdj_product_id="PCJS-81008″ text="" url="" ]
Super Mario Party (Switch)
[sourceLink asin="" asin_jp="" cdj_product_id="HAC-P-ADFJA" text="" url="" ]
Red Dead Redeption II (PS4)
[sourceLink asin="" asin_jp="B07F18HVSG" cdj_product_id="" text="" url="" ]
Marvel's Spider-Man (PS4)
[sourceLink asin="" asin_jp="" cdj_product_id="PCJS-66025″ text="" url="" ]
[sourceLink asin="" asin_jp="" cdj_product_id="PLJM-16214″ text="" url="" ]
Super Smash Brothers Ultimate (Switch)
[sourceLink asin="" asin_jp="B07FDW61HX" cdj_product_id="" text="" url="" ]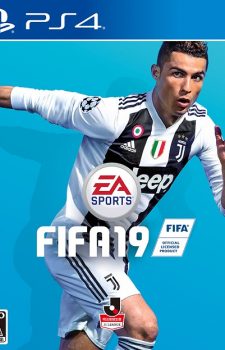 [sourceLink asin="" asin_jp="" cdj_product_id="PLJM-16256″ text="" url="" ]
ACE COMBAT 7: SKIES UNKNOWN (PS4)
[sourceLink asin="" asin_jp="B07HHK766P" cdj_product_id="" text="" url="" ]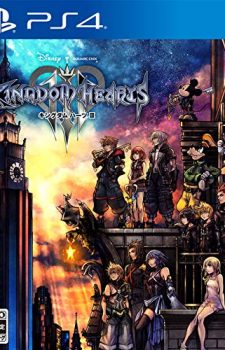 [sourceLink asin="" asin_jp="B07DP4F3PZ" cdj_product_id="" text="" url="" ]
[sourceLink asin="" asin_jp="" cdj_product_id="HAC-P-AEUCA" text="" url="" ]
Source: Amazon Japan
[balloon_speech align="left" text="What a strange week! I don't think we have had a chart like this in a long time." image="bee-surprised2″]
[balloon_speech align="right" text="I'll say! I'm surprised to see Kingdom Hearts 3 sliding down. I thought it would go up!" image="honey-annoyed"]
[ranking_chart_link position="bottom"]
[ad_dfp position="bottom1″ unit_pc1="true" unit_pc2="true" unit_sp1="true" class="mt40″]


005 Nagareboshi , 2018-10-04 02:16:08
Content from https://honeysanime.com/weekly-game-ranking-chart-10-03-2018/