También puedes leer este artículo en:Español
---
---
---
---
---
---
---
---
---
---
Final Thoughts
---
---
One of the great things about anime is the excellent use or interpretation of police.
In several anime series, you always have some sort of police force or enforcement agency fighting for what's right and good against the wrong and evil. Not that many series have a strong presence of police in them.
That's why this list is determined solely on the intense use of police alone, having the series completely based on them, or the characters representing the police itself. This means an officer or a detective.
Finding selections of anime for this segment of "Top 10 Police Anime", was a bit of a challenge. Most shows can be categorized as a police anime, but really, lacking the quality of having a strong relation to police.
An example would be detective shows like Death Note, Detective Conan, or even City Hunter. These are some honorable mentions, but, they're not strictly based on police. The selection below is some of the best police anime out and are ranked accordingly.
Here are the "Top 10 Police Anime" for you to enjoy!
This anime is based on police officers, but with a more comedic and ecchi feel to it.
Taking place in Tokyo A.D. 2023, due to the change of internationalization and enlargement of trading in society, the dark part of changes as well. Criminals are becoming more violent, and organizations are increasing in size, because of this, the peace and security in the world is getting worse and worse.
With the government finally taking it seriously by introducing an innovated system, criminals are now being dealt with by an extralegal police force made up of a criminal team of warriors of female elites. Look out crime!
---
This anime is a bit more serious with some shoujo in it, and kind of reminds me of another anime that is listed in this selection.
A new method has been developed which allows the police to display the memories of a dead person. This method is used to solve several murder cases that were deemed impossible from the beginning, but with a cost.
Society begins to question the privacy of the dead as strangers mess around in their most sensitive and private memories. This also questions the effect it has on those who search through the memories of the dead, which can affect the psychological state of the viewer.
---
This is another great anime series based on police. Tokko, follows Shindou as he just graduated from the police academy and assigned to the Special Mobile Investigation Force called, Tokki.
The day of his graduation is when he met a half-naked tattooed girl from his dreams wearing a police uniform name Rokujo.
Rokujo was in the same class as Shindou but in a different force called Special Public Safety Task Force, or Tokki. Shindou later joins the Tokki in order to avenge his parents' death and investigate the mysterious murders of residents from his hometown.
During his investigation, bottomless pits begin to appear all over Japan while horrifying creatures begin to emerge from them.
---
This anime has some comedy and Shounen that is collaborated well with police and is a very popular series in Japan.
Taking place in the future where advanced robotics lead to the creation of industrial size robots known as, Labors. These labors are used in a variety of ways from construction, fire-fighting, military, and many more useful purposes.
The one drawback to this is the machines are operated by humans, and humans can sometimes lead to crime. Because of such acts of crime created using these labors, the police fight fire with fire, and use their own advanced set of labors against them called, Patlabors.
This begins the story of a Second Special Vehicles Division filled with a motley crew of policemen as operators and women giving their all to fight against crime while trying to live a normal life.
---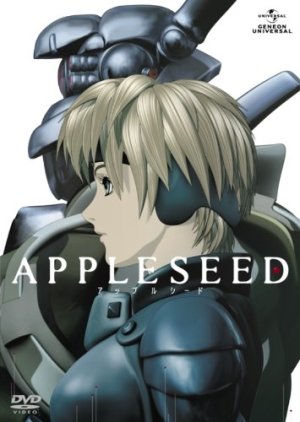 This anime is filled with action and strong use of the police force.
Taking place after World War 3, the General Management Control Office conducts an experiment on a constructed test city called Olympus. This city is inhabited by humans, cyborgs, and bioriods. Bioriods are genetically engineered beings created solely to serve mankind.
Running and operating all administrations in Olympus, the bioriods help make the city a utopia for society.
Although, some feel its more like a cage than a utopia. An olympus police officer is one of the people that feels this way, and works with a terrorist to conspire against and destroy Gaia, the super computer running Olympus.
Two police SWAT team members set out to stop the two and their act of terrorism by any means necessary.
---
This anime is somewhat loosely based on police, but still has a strong presence in it. Even though, this anime can be viewed more as a psychological crime story, the detectives in it conduct their investigation to the point of insanity, in a way.
It all started with an elementary student who was dubbed the "Shounen Bat" or " Lil Slugger" started going around attacking people with a bent, golden bat. Two detectives work tirelessly to investigate the incidents in order to stop the kid from conducting further more attacks.
Little did they know, the case turns out to be much more than they expected.
---
Known as a cult classic of police anime, Your Under Arrest can be one of the best influenced anime about police.
The story starts with Natsumi Tsujimoto running late on her first day as a patrol officer for the Bokuto Police Department. She's a spunky moped rider who likes to take shortcuts, but instead, always finds herself chased down and cited by the mechanical genius and expert driver Miyuki Kobayakawa.
As she arrives at the precinct of the police force, she finds out her new partner is in fact the one that tickets her earlier, Kobayakawa.
This begins the struggle turned unbreakable friendship of the two that overcomes the most intense traffic accidents, reckless drivers, and even the strongest typhoons of crime in Tokyo.
---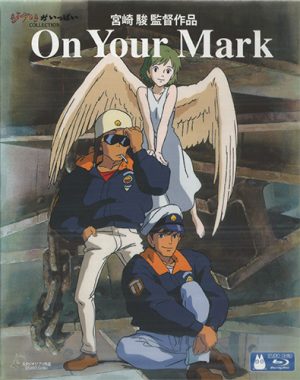 This is an anime that has some good use of police in it as far as defying the beliefs of what is to represent the police force and following your heart. If anyone is a Miyazaki fan like I am, you will find that this movie is a great interpretation of the police, but on a different level.
Which is why I selected it for this "Top 10". Showing that not all authority of the police force can be trusted, in a way, mankind can no longer survive on the ground because of radiation from the sun and nuclear plants that were abandoned.
After the police raid a religious cult's compound from a fierce gun fight, two police officers find a winged girl who was chained and barely alive. Government scientist appear in hazmat suits to take the girl away into another research facility, while the two officers realize that they caught her between transfer from one prison to another.
They then formulated a daring escape plan to free the mutant girl so she can live life like a normal human being.
---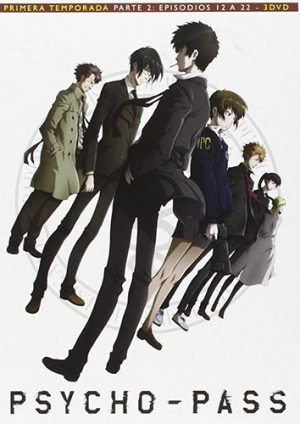 One of the most recent anime series to be conceived, and also, one of the most popular series to date. This police related anime is one of my favorite, it brings a realism to it that seems possible in real life situations. Himitsu: The Revelations reminds me of this series, and rightfully so.
The series takes place in the near future where it is possible to instantaneously measure the frequency and quantify an individuals state of mind and personality.
With the information being recorded and processed in a term called, Psycho-Pass, a persons state of mind can be judge based on the individuals state. This is based on measuring the criminal tendency of the individual, which is how judgement is conducted.
The story follows a team of policemen who are dedicated in maintaining order. The only thing is, it turns out to be more elaborate than expected.
---
With this being one of the most police oriented series in anime, the GITS series is by far the best.
Taking place in the not so distant world, where mankind has advanced in ways to complete body transplant from flesh to machines.
However, criminals also make good use of this technology, which leads to new and very dangerous acts of crime. In response to such methods, the Japanese government has established a group of elites called, Section 9. Independently operated as a police unit to handle intense crimes, they deal with crimes that spread through the social spectrum.
This leads them to face such challenges like the "Laughing Man" and the "Individual Eleven".
---
That's it for this segment of "Top 10 Police Anime". I hope you feel this selection is good, and that it continues your search of great anime to watch based on a certain genre.
Is there an anime you think we missed? Let us know in the comments below!
---
Recommended Post
Top 10 Crime Manga [Best Recommendations]
Recommended Post
Top 10 Criminal Organizations in Anime [Best Recommendations]
Recommended Post
Top 10 Crime Manhwa [Best Recommendations]

071 Adalisa Zarate , 2018-09-08 11:00:09
Content from https://honeysanime.com/top-10-police-anime-recommendations-fight-against-crime-with-some-ecchi/